The team at HJM Cabinetry is looking to take on new kitchen remodel projects in La Center, WA! If you are interested in spicing things up in your kitchen, give us a call at 360-605-0165. We would be glad to talk over the project with you and will figure out the best way to improve your kitchen so that it matches your style preferences!
Design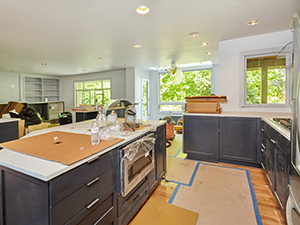 The first step to any remodel project is design. Before we get going on a kitchen remodel project, we will want to work with you to design the new vision for your kitchen beforehand. This includes deciding on materials, styles, and colors for your kitchen. We also want to make sure that your new kitchen is built to meet practical needs, to make things as convenient as possible when it comes to storage, accessibility, and more!
Build
This is where things start to get fun! During the build process, we send the blueprints to our manufacturing partners to start building what will soon be part of your new kitchen. You can depend on HJM Cabinetry for timely project completion. Your new kitchen cabinets will be designed and built to last and look exceptional!
Installation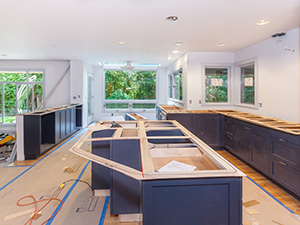 We want to be as little of a distraction as possible while we improve your kitchen. Cabinets are our expertise! The people of Washington can rely on the experts at HJM Cabinetry for flawless kitchen cabinet installation. We have maintained and will continue to build upon our excellent reputation!
About Our Company
HJM Cabinetry has long been the preferred option for the people of Washington. We specialize in designing, building, and installing beautiful cabinets for all kinds of rooms, styles, and uses. Our company blends together low prices and first-rate craftsmanship. Getting started is easy — just call us and we can explain how the process works! We look forward to helping others in the state of Washington!
Call Us Today!
For a first-class kitchen remodel in La Center, WA, go with the proven professionals at HJM Cabinetry. We'll have your kitchen in much better condition with fully functional and beautiful kitchen cabinets! For an estimate on your kitchen remodel project, just call us at 360-605-0165.