Ready to get some new kitchen cabinets for your space? Finding a cabinetry company with exceptional craftsmanship, low prices, and a great track record sounds like a lot to ask for. Luckily, those in La Center, WA can count on HJM Cabinetry for first class services! For an estimate on new kitchen cabinets, call us at 360-605-0165.
World Class Craftsmanship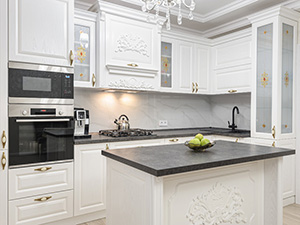 The right cabinets can really help improve the aesthetics of a room. They also have an important role in terms of storage. In order to get the perfect cabinets for the look of your kitchen as well as your storage needs, choose HJM Cabinetry. We customize cabinets to get the people of Washington the very best!
Our cabinetry experts have been in this industry for many years. We'll work with you from the start to help design and build your cabinets the right way. Our team can make the cabinets you have in mind become a reality! We have mastered every step of the cabinetry process. This includes the initial design all the way to the final installation. We work hard to deliver complete client satisfaction whenever we are hired for a cabinetry project!
Timely Project Completion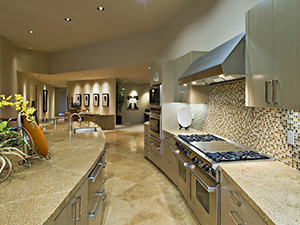 You may need your cabinets completed by a specific date. If this is the case, it's important to go with a company that has a great track record of getting projects completed on time. The people of Washington can depend on HJM Cabinetry for timely project completion on new cabinets!
Top Quality Materials
The experts at HJM Cabinetry have experience building cabinets of all different designs and materials. We use high quality materials to make durable, beautiful, and fully functional custom cabinets. Reach out to us and tell us more about the project in mind so that we can advise you and provide you with an estimate on the project.
Call Us Today!
If you are ready to get an estimate on some new kitchen cabinets, call the HJM Cabinetry team at 360-605-0165. We can have your kitchen cabinets designed and installed in a reasonable timeframe. We are the top option for the people of La Center, WA who are looking for some beautiful new kitchen cabinets!