Are you in need of some cabinet installation experts for a project in La Center, WA? The skilled team members at HJM Cabinetry will have your new cabinets flawlessly installed. If you are interested in finding out a bit more about what we can do to help, call us at 360-605-0165. We can send our experts over to take a look at your space and help you decide the best path for the project.
Excellent Prices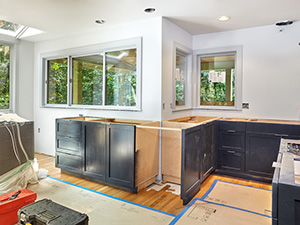 At HJM Cabinetry, we care about getting people exceptional cabinetry services at great prices. We are glad to provide free estimates for clients to consider. You can't beat our blend of low prices and first-rate cabinetry services! We'll get you the cabinets that you have in mind and fit the project within your budget.
First-Rate Installation Services
Choosing a reputable cabinetry company for your project will help you avoid dealing with the aftermath of poor craftsmanship! The experienced craftsmen at HJM Cabinetry will get your new cabinets installed flawlessly. We design, build, and install a wide range of cabinets for all styles and needs!
Timely Project Completion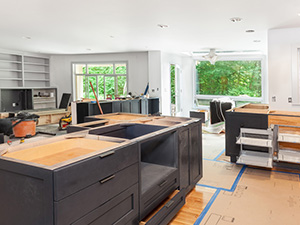 No one wants to have to wait for their cabinets to be installed. This type of delay can be a major inconvenience. At HJM Cabinetry, our team works extremely hard to complete projects within the estimated timeframe. This way, you can plan accordingly. We have mastered every step of the cabinetry process, from initial design all the way to the installation.
About HJM Cabinetry
HJM Cabinetry is a company that homeowners and builders in the state of Washington can depend on for first-rate cabinetry services and excellent customer service. Whether the project is new construction or a remodel, you can count on us! If you are hoping for a custom kitchen, bathroom, office, etc., allow our team to make your vision a reality!
Call Us Today!
For cabinet installation professionals, the people of La Center, WA can depend on HJM Cabinetry. Our well-rounded team of cabinetry experts will have your new cabinets installed in a way that helps them last and look great. To get some more information about our cabinetry services, call us today at 360-605-0165.