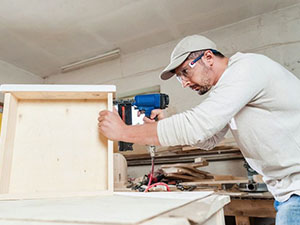 When you're searching for reputable cabinet contractors you can trust in the Battle Ground, WA area, HJM Cabinetry is proud to have the skilled craftsmen that will deliver nothing but stunning results anytime we're working for you. From the initial design process to the installation, your complete satisfaction will remain our priority and we look forward to completing your space perfectly! Give our team a call today at (360) 605 – 0165 and bring those ideas to fruition.
Whether you're looking to remodel your existing space, or if you need the right cabinetry options for your new construction property, we've got you covered in every area. We offer beautiful and functional cabinets for homeowners and more, multi-tenant solutions available as well! We've worked hard to build a team of skilled craftsmen and we're ready to deliver the look and function you want and need.
Outstanding Quality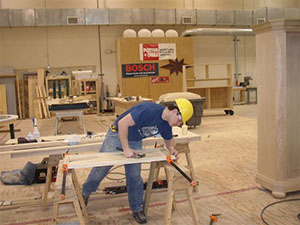 HJM Cabinetry is proud to be the team our neighbors continue to rely on and while we know our impressive craft keeps them coming back when they have project needs, we also know our high-quality products help to keep us at the top. Our work would have no chance to last without trusted products and we continue to work to bring you only the best products at fair prices.
Customized To You
We have the customized cabinetry options you've been looking for. Whatever style or feel you're going for, we've got the options you need to transform your space exactly as you've been envisioning! We have a vast list of styles, colors, and features because we know everyone has different wants and needs. We're here to check all yours boxes and make sure your new space is customized to you!
Reach Out Today
When you need professional cabinet contractors to help complete your home's space perfectly, HJM Cabinetry is the team you can trust in Battle Ground, WA and the surrounding areas. We bring our neighbors the beautiful cabinetry options they need to complete things just right and we look forward to getting yours designed, built, and installed in no time. Reach out to HJM Cabinetry today at (360) 605 – 0165.