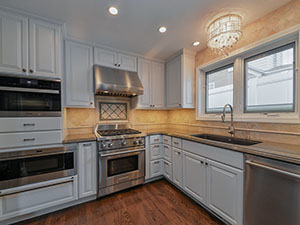 Keeping your kitchen remodel a fun project is always the goal when you hire the skilled craftsmen at HJM Cabinetry. Our professionals are ready to design, build, and install your cabinets exactly as you need them, and we'll make sure they're both functional and beautiful. If this nice spring season has led you ready to get that remodel project going, call HJM Cabinetry today at (360) 605 – 0165. We're happy to provide a free quote for homeowners and more in Battle Ground, WA!
A Stunning Update
Whether you've just moved in and you're making that old kitchen your own, or if you're ready for that dated kitchen of yours to be refreshed, HJM Cabinetry will deliver the stunning update you're looking for. The end results of every cabinetry project we complete not only provides incredible aesthetic appeal, but our cabinets also deliver long lasting use you can count on.
High Quality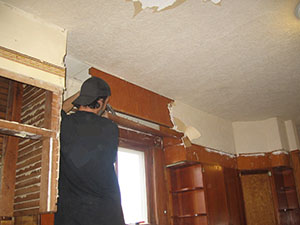 We believe in bringing our customers only the highest quality cabinetry options. No matter the style or color of cabinets you choose, you can be certain they'll be first class cabinets that are ready to last. If you have dogs, kids, you name it and those cabinets are constantly being smudged up, we bring you durable options that can withstand the cleanings they require over the years. Make a wise investment in your home and remodel project when you hire the crew at HJM Cabinetry.
Customizations
We have incredible customization options when it comes to our cabinets. Whether you need soft close options to protect those curious little fingers or if you want to keep all your pots and pans organized inside those beautiful new cabinets, we have an extensive list of features you can add to your cabinets to ensure they work perfectly for you!
Reach Out Today
When you're ready to get your new kitchen cabinets designed for your kitchen remodel project, HJM Cabinetry is the crew you can trust to deliver on a perfect design, build, and installation from start to finish. We help homeowners throughout the Battle Ground, WA area get the most from their homes and we look forward to hearing from you. Reach out today at (3660) 605 – 0165.