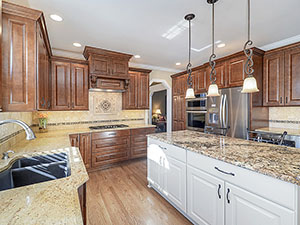 Providing homeowners throughout the Battle Ground, WA area with only the highest quality cabinetry options at great prices continues to be how we operate at HJM Cabinetry and we look forward to showing you why we're the team you can trust to design, build, and install your new cabinets flawlessly. Whether you're looking for new cabinets in your kitchen, mud room, bathroom, living room, or any other space in your home, our skilled craftsmen are ready to get your cabinetry project started today. Whatever your needs are, we'll make sure your space is completed perfectly, give us a call at (360) 605 – 0165.
Always Perfection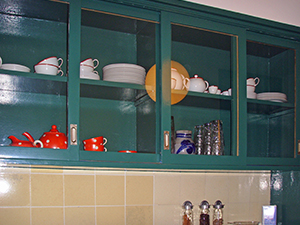 Anytime you choose to work with the professionals at HJM Cabinetry, you can rest easy knowing we will never settle for anything less than perfection. This can be seen in every project we complete, and we know that even a simple mistake made in the building or installation of your cabinets can cause them all to function improperly. We can continue to provide this commitment of excellence to our customers by providing only the finest craftsmen around and we use only high-quality products that will deliver on the function and aesthetics you need.
New Construction or Remodel?
Whatever type of construction project you have in mind, our team is ready to get things started! We handle all types of cabinetry jobs, no matter the size or complexity of the job, we'll deliver on the stunning results we promise every single time. Whether it's your new custom home or if you're remodeling your home's existing space and need to finish it off with the perfect cabinets, you're always covered when you call on HJM Cabinetry.
Reach Out Today
Don't let just anyone install your new kitchen cabinets. Your cabinets need to be functional, but they also help to tie an entire space together so having the look you want matters. HJM Cabinetry is the team you can trust to check all your boxes perfectly and we're here for homeowners and more throughout Battle Ground, WA. If you have a cabinetry project in mind, just reach out to us at (360) 605 – 0165 and get a free estimate today!