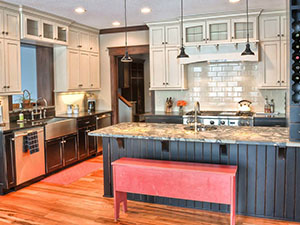 Finding a contractor you can trust to deliver perfect custom cabinets doesn't have to be a frustrating task if you're in Battle Ground, WA or the surrounding areas. The professional craftsmen at HJM Cabinetry continue to deliver more than stunning results for homeowners and more in the area and we continue to have fun helping our customers and neighbors complete their spaces with the right cabinetry solutions. Whatever space you're looking to complete, we have a long list of style, color, and customization options to ensure your new cabinets are exactly what you've been wanting and needing! Call HJM Cabinetry today at (360) 605 – 0165 and receive a quote for your next custom cabinetry project in the greater Vancouver area!
Showcase Your Home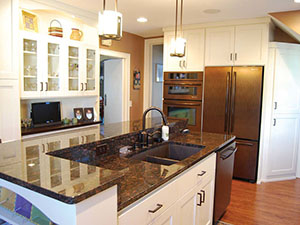 The right cabinets can not only provide incredible ease of function to your daily routine, but they can truly help bring a space together and be the centerpiece of that space, whatever it is! At HJM Cabinetry, we understand the need for fully functional and aesthetically appealing cabinetry options and we're proud to bring only the highest quality options to you. Showcasing your home and unique spaces has never been so fun!
At HJM Cabinetry, we also understand the need for cabinets isn't always associated with just your kitchen, bathroom, or main room. We offer custom cabinetry options for any space in your home, if you need cabinets, we'll get the perfect ones designed in no time! Our design process will allow you to have a great idea of how things will be when completed, but you can make changes and customizations before we even order the materials which means it can be far more affordable! We work to keep your costs down while only providing the finest cabinetry services in every way.
Reach Out Today
If you're ready to renovate a space in your home and you want to complete the project perfectly with the right custom cabinets, HJM Cabinetry is the trusted team of professionals you can rely on. We provide impeccable cabinetry options to homeowners and more around the Battle Ground, WA area and we have a vast selection of customizations that can help to ensure your new cabinets will work perfectly for you. Reach out today at (360) 605 – 0165.