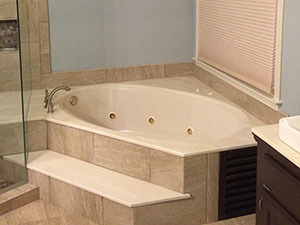 If that bathroom remodel has been stressful, HJM Cabinetry is the crew you can trust to keep things hassle free! We work hard to keep our customers happy every step of their project, after all, you're working to make your home your own, so shouldn't it be a fun task? We sure think so and that's why we provide you with the stunning, high-quality, and affordable cabinetry options that will complete your bathroom and home perfectly. If you've been looking for a professional craftsman you can trust to complete your remodel project perfectly, HJM Cabinetry is proud to be the ones to call in the Battle Ground, WA area. Reach out to us today at (360) 605 – 0165, let us know what your project entails and we'll be happy to provide you with a free quote!
Match Your Home's Style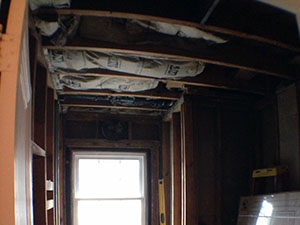 When it comes to remodeling spaces in your home, it can be stressful if you're unable to keep the style flowing as you want. This is never the case when you hire HJM Cabinetry for your cabinetry project. We have a long list of styles, colors, and customization options that is sure to check all the boxes you have! We know everyone has unique tastes and we continue to have fun working with each customer to design their own, perfect cabinets. Make your home your own just the way you want.
Your Local Experts
At HJM Cabinetry, we know experience matters and we're proud to have the local contractors in the greater Vancouver area that can deliver outstanding craftsmanship time and time again. Our experienced experts are here to tackle your cabinetry project, no matter the size or complexity of the job!
Call Us Today
Keep your bathroom remodel an enjoyable process and hire professional contractors that will keep your satisfaction at the front of every job. HJM Cabinetry has worked hard to build our great reputation in the Battle Ground, WA area and we're here when you're ready to bring those home renovations dreams to life! Timely project completion with only flawless results is always our goal, give us a call today at (360) 605 – 0165.