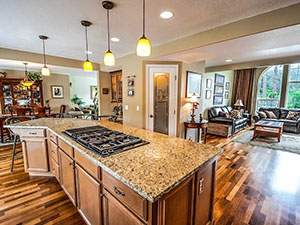 Your kitchen renovation project should be fun! After all, you're working to make your home and your space your own and one that works perfectly for you. Here at HJM Cabinetry, we believe customizing your existing home to suit your needs should always be enjoyable and we work to make sure that's the case for all our customers throughout the Kalama, WA area. We bring our neighbors the stunning, quality cabinetry options they need to help finish off their renovation projects beautifully and we look forward to helping you make your kitchen the space you've been dreaming of! Call our team today at (360) 605 – 0165 and get a free quote for your new kitchen cabinets!
Pantries, Coffee Bars, and More!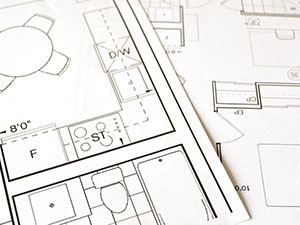 Whether you're renovating your entire kitchen, or if you are simply looking to redo or add in a pantry cabinet or fun coffee bar or other element, our craftsmen are here to make sure it all goes perfectly so your space is completed with the proper cabinetry options. Keeping your kitchen organized can be kept simple when you have HJM Cabinetry helping you design your new kitchen or pantry cabinets! We also have outstanding organizational systems that will help keep things in the right homes so there's never a question where that salad bowl has gone to!
Custom Tailored
At HJM Cabinetry, we're here to make your home work for you and every cabinetry project we complete is done custom to you and your needs. Along with our extensive list of style and color options, we also have a long list of available features such as soft close options, organization systems, decorative finishes, and more! Your new cabinets can be a fun build when you hire HJM Cabinetry for the project!
Reach Out Today
Keep your kitchen renovation project enjoyable when you choose HJM Cabinetry for your new kitchen cabinetry design and installation. We've been delivering quality to homeowners in Kalama, WA and the surrounding areas for years and we're ready to get your project started right away! Reach out to our crew today at (360) 605 – 0165 and know you'll soon have beautiful cabinets in your new kitchen space.