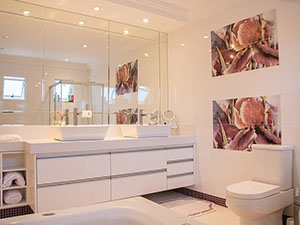 Renovating your home can be stressful, but at HJM Cabinetry, we believe home renovation projects should be kept fun and hassle free! We're here to help complete your bathroom renovation with the perfect bathroom cabinets. Whatever style you're looking to match, we've got you covered with our extensive list of cabinetry style and color options. If you're renovating your home in the Kalama, WA area and you're ready to start your cabinetry build, reach out to our skilled craftsmen today at (360) 605 – 0165.
Residential and Multi-Tenant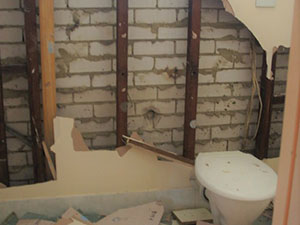 Here at HJM Cabinetry, we're happy to provide homeowners and more in the area with the trusted cabinetry services they need. If you're a property manager or owner looking to redo the apartments, townhomes, condos, or other properties you take care of, we can design, build, and install cabinets to match all the spaces you need! We're proud to bring our neighbors options and we're here to help you make the space you've been envisioning come to life.
Custom Options
We bring our customers quite the list of customizable options when it comes to their new cabinets. Whether you're looking to protect those curious little fingers with soft close options or if you're looking to keep those counters clutter free with internal organizational systems, we love helping our customers customize their new cabinets and we're ready to get your design started today!
Match Your Style
When you're renovating a space in your home, it can be tough to know if you're working with a team that will make sure it all matches perfectly. At HJM Cabinetry, we have a long list of style and color options that will allow our design team and contractors to make sure your new cabinets match the rest of your home beautifully.
Call Today
When you have a bathroom renovation in the future, HJM Cabinetry is the team you can turn to so you can be sure you're getting the space you've been dreaming of. Completing your renovation with the perfect cabinets is what we're here for and we look forward to working with more of our neighbors in the Kalama, WA area. Call us today at (306) 605 – 0165.