Is it time to revamp your kitchen in your home or building? If you are in Kalama, WA, look to the experts at HJM Cabinetry to help with your kitchen remodel project. To get a quote or to get more info on our services, give our team a call today at 360-605-0165. Our craftsmen look forward to helping you get the kitchen of your dreams!
Why Choose HJM?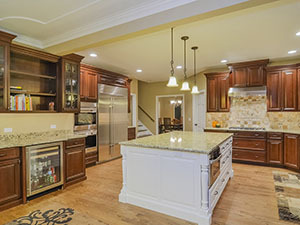 Here at HJM Cabinetry, we do what we can to excel in every major category. That's why we are solid top to bottom, from craftsmanship to customer service. We make it fun and easy to get high-quality yet affordable kitchen remodel services. When it's time to improve your home or building, we are the best team to turn to!
Custom Cabinets
Cabinets are an extremely important fixture for any kitchen. The right cabinets will be able to store your kitchen belongings and also look nice! For beautiful custom kitchen cabinets, HJM Cabinetry is the lead option. When you hire the HJM team for a project, there are numerous possibilities for your new cabinets!
Timely Project Completion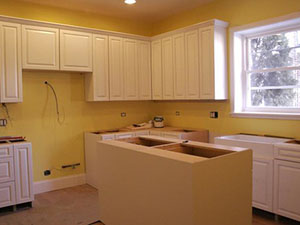 Having work done in your home or commercial property can be a bit of an inconvenience. At HJM Cabinetry, we work efficiently to get projects completed quickly and correctly! We can provide you with an estimate on the project's timeframe and begin working when it is most convenient for you. With HJM Cabinetry, you can always count on courteousness and transparency!
Kitchen Experts
The craftsmen at HJM Cabinetry have been doing this for a long time. Kitchen remodel services are one of our main areas of expertise. We have a massive range of options to choose from, which means getting your kitchen done how you want is always possible when you choose our team for the project!
Call Us Today!
If you are ready to hire craftsmen for a kitchen remodel project in Kalama, WA, it's time to reach out to HJM Cabinetry at 360-605-0165. We continue to improve upon our exceptional reputation and look forward to tackling new projects! We aren't going anywhere, so you can always depend on us for custom cabinets and an array of remodel services!