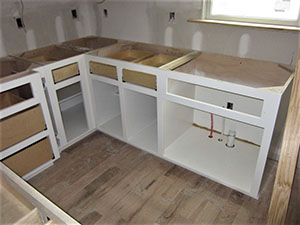 Looking to get some new kitchen cabinets for your home or building? If you are in Kalama, WA, you can't go wrong when you choose HJM Cabinetry for the project. We have a history of providing high-grade products and installing them on time! To find out some more about us, give our team a call today at 360-605-0165.
For many people, the kitchen is the most important part of a home. Here at HJM Cabinetry, we strive to improve people's kitchens with first-rate kitchen cabinets! We work closely with clients to make sure that they end up with the perfect kitchen cabinets for their needs and for their room's aesthetics.
Top Quality Materials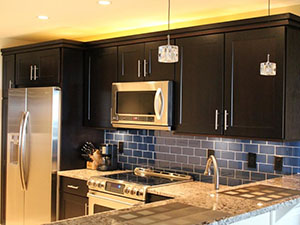 At HJM Cabinetry, we don't only want our cabinets to look good, but we also want them to work well and hold up for the long run. That's why we only use proven materials to build our custom cabinets. While a lot of people use cheap materials to save money, we are always looking to provide products of the highest quality!
Excellent Prices
Although we are known for designing and building high-quality custom cabinets, we still keep our prices low for the people of Washington! If you have a budget for the project, let us know and we will do what we can to work around it. For honest, fair, and reliable cabinetry experts, go with HJM Cabinetry!
The Options
There is a nearly limitless combination of cabinetry options when you choose HJM Cabinetry for a project. From the design to the materials used, we'll build your cabinets the way that you have envisioned. All the options may seem overwhelming at first, but we can have a chat with you and work out the right choices for the cabinets that you have in mind!
Call Us Today!
For top quality kitchen cabinets at a great price, those in Kalama, WA can rely on the experienced craftsmen at HJM Cabinetry! We make the whole cabinet process fun, easy, and efficient! To get started, tell us what you are looking for and we can help you out with a free estimate on the project. Just call us at 360-605-0165 to learn more!