The team at HJM Cabinetry has perfected every step of the custom cabinet process. This includes cabinet installation! If you need a hand from some cabinet installation experts in Kalama, WA, give us a call at 360-605-0165. We are ready to help more people get their cabinets installed the right way!
The Design Process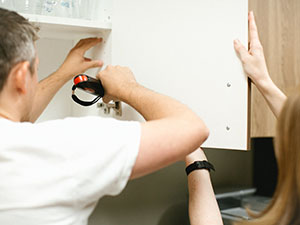 If you are looking to get some new and beautiful cabinets, you have come to the right place! We work hard to design cabinets to best suit each client that hires us. Let us know your needs, preferences, and vision for the cabinets and we will make them come to life! It all starts with the initial design — give us a call so we can learn more about what you are looking for!
Flawless Cabinet Installation
After the cabinets have been designed and built, it's time to finally get them installed into your space. For flawless cabinet installation, you can always depend on the experienced cabinet experts at HJM Cabinetry! We want to be as little of a disruption as possible, which is why we work efficiently to get your cabinets installed within the estimated timeframe!
Timely Project Completion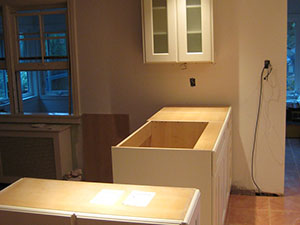 You may need your cabinets installed by a specific date. You can always count on the team at HJM Cabinetry to get your cabinets installed on time. Let us know the timeframe for the project and we will do all that we can to have your cabinets properly installed on time!
Why HJM Cabinetry?
There are many good reasons to choose our team for your cabinetry project. HJM Cabinetry consistently offers top-notch custom cabinets at great prices. Our customer service is top quality, and we can help lay out all the options for you so that the process of getting new custom cabinets is as easy and convenient as possible!
Call Us Today!
For new cabinet installation from a crew that you can rely on, go with HJM Cabinetry. We have a superb track record, and our team is ready for new projects in Kalama, WA. For cabinet installation or any other type of cabinetry service, all you have to do is give our team a call today at 360-605-0165.