If you are looking to get a bathroom remodel from a team with high-level craftsmanship, go with HJM Cabinetry. We offer a range of cost-effective building solutions to the people of Kalama, WA. To get a free consultation, reach out the HJM team at 360-605-0165.
First-Rate Craftsmanship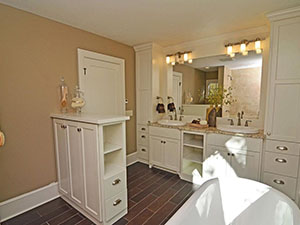 HJM Cabinetry has an exceptional reputation in Washington which is a tribute to our high-quality craftsmanship. Check out our photo gallery to see what our team is capable of! Our craftsmen are dedicated to providing flawless services and designing functional, beautiful, and durable bathrooms!
High-level craftsmanship isn't the only thing that sets the team at HJM Cabinetry apart. We also provide top quality customer service, maintain low prices, and finish our projects on time! We make the process of getting a newly renovated bathroom fun, easy, and affordable for the people of Washington!
Invest in Your Home!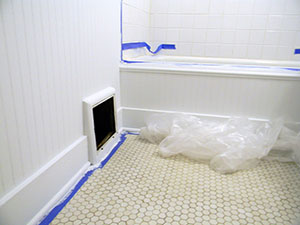 Whenever you put money into your home, it's an investment that will pay off. A person's home is where they spend a lot of their life, so it makes sense to make it nice! If you think it could be time to improve your bathroom, we can go over the options for your new bathroom remodel!
People have the right to be choosey when it comes to their own home! HJM Cabinetry can customize your bathroom to suit your preferences perfectly. We will discuss the project with you to get a comprehensive understanding of what you are looking for, and from there we can give you a quote on the project!
Cabinetry Experts
Our company specializes in designing, building, and installing custom cabinets! We'll make the cabinets you are picturing in your head become a reality! Cabinets are important for both utility and aesthetics. We can design cabinets to suit any kind of room! If you would like some new custom cabinets for your bathroom, we're the team to reach out to!
Call Us Today!
Do not settle for a subpar bathroom — the bathroom remodel specialists at HJM Cabinetry can fully transform your bathroom! If you are in Kalama, WA, reach out to us today at 360-605-0165 to get our experienced craftsmen over to help!