The right pantry cabinet can make storing things a lot more convenient. When you go with HJM Cabinetry, we can design a cabinet that suits your specific needs and preferences. Plus, our beautiful cabinets will improve the aesthetics of your space! If you are in Woodland, WA, reach out to us today at 360-605-0165 to get an estimate on a new pantry cabinet!
Custom Design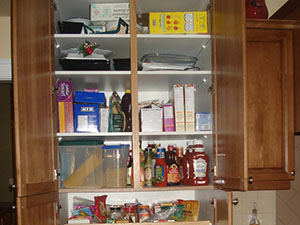 HJM Cabinetry is the company to go to when you have a specific idea for your cabinets. We'll work with you to sort out the optimal design for your cabinets and then our manufacturing partner will take it from there. Our company has built a great reputation thanks to years of designing, building, and installing phenomenal products.
Fair Prices
With HJM Cabinetry, you'll be getting top quality cabinetry services at great prices! We keep our prices competitive and can find ways to ensure that projects stay within a specified budget. To get an idea on our pricing, just reach out to us and tell us about your project so that we can provide you with a free estimate!
Prompt Services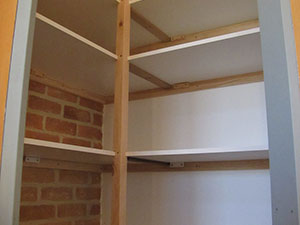 In many cases, people would like to have their cabinets finished by a specific date. This is no problem when you go with the experts at HJM Cabinetry! We do all that we can to ensure that our cabinets are delivered and installed on time. Look to us for prompt cabinetry services and you will not be disappointed!
About Our Company
HJM Cabinetry makes getting new cabinets fun rather than stressful! Our huge range of options gives you a lot of wiggle room to get the perfect cabinets for your space. The goal of our team members is to continue providing top quality craftsmanship. The people of Washington can always look to us for high-end cabinetry products at great prices!
Call Us Today!
If you are looking for a company that you can trust for a high-quality pantry cabinet, look to HJM Cabinetry! We have mastered every step of the cabinetry process, from the design to the installation. For any kind of cabinetry project in Woodland, WA, reach out to our team today at 360-605-0165!