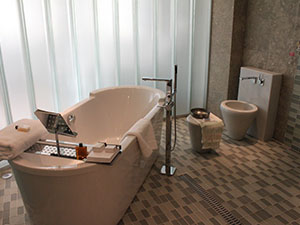 Is your home or building due for a bathroom renovation? If you are in Woodland, WA, you can't go wrong with the proven, affordable, and reliable team at HJM Cabinetry. We would be honored to handle your bathroom renovation project and look forward to delivering flawless results. To learn some more about what we can do, please call us at 360-605-0165.
Why Renovate?
Renovating your bathroom is never going to be a waste of money. For starters, a bathroom renovation will greaten the value of your home or business. Plus, the bathroom is a very important room, and one that is worth making nice! With HJM Cabinetry, your bathroom renovation will be effective, affordable, and very worth it!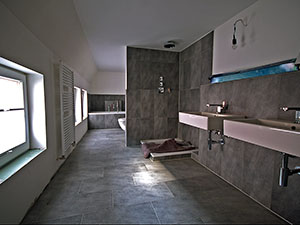 Choosing HJM Cabinetry for the project means that you will have a team of craftsmen with decades of experience on your side! We are dedicated to being the top choice in Washington and always strive to get our projects completed correctly and on time. Take a look at some of the photos on our site to see what we are capable of!
If you feel that it's time to mix things up with your bathroom, we're the top option! We will listen to your needs and preferences and develop an excellent plan to get you the bathroom of your dreams! The craftsmen at HJM Cabinetry have proven their skills and will continue to deliver first class results on any kind of bathroom renovation project!
Cabinetry Experts
Our company specializes in delivering high-end custom cabinets. We have many options and can suit any kind of style! If you are looking to get some beautiful new bathroom cabinets for your space, our experienced craftsmen are the top cabinetry experts for the job! We nail every step of the process, from the design to the installation, while providing top quality customer service the whole way!
Call Us Today!
Ready to get an estimate from bathroom renovation professionals? If you are in Woodland, WA, HJM Cabinetry has you covered with cost-effective services. Call us at 360-605-0165 so that we can get started! Our team will get you the bathroom that you have always envisioned, and at a great price!