HJM Cabinetry offers first class cabinetry services to the people of Woodland, WA! We take on a big range of cabinetry projects, including bathroom cabinets! Our cabinets are built to last and to look great! If you would like more information regarding our cabinetry services, just give us a call at 360-605-0165.
Limitless Options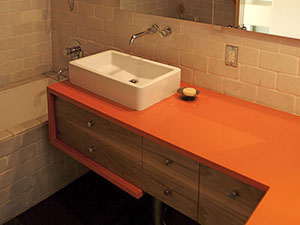 When you go with HJM Cabinetry, you'll never have to settle. We have a wealth of options when it comes to colors, styles, and materials. This gives our clients the freedom to get creative and think about the perfect kind of cabinets for their home or building. The HJM Cabinetry team makes this process fun and easy!
In order for a bathroom to look beautiful and have the proper storage space, a solid bathroom cabinet is needed. HJM Cabinetry helps improve the aesthetic of your bathroom with fully functional and space-conscious bathroom cabinets. We are the top cabinetry experts available to the people of Woodland, WA!
Great Pricing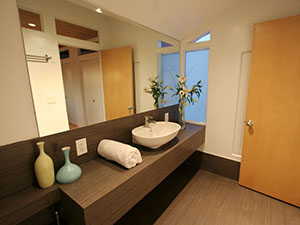 There are a lot of things to consider before hiring cabinetry contractors. Certainly, coming up with a budget for your new cabinets is a wise step. As soon as you have sorted out how much you are able or willing to spend on this project, it's time to explore the options. With HJM Cabinetry, you'll get more value for your money. We offer first-rate cabinetry products at exceptional prices!
Bathroom Experts
Cabinets vary in style and what they are used for quite a bit from room to room. Kitchen cabinets are usually much different from standard bathroom cabinets. If you are looking to get help from a team that really knows how to tie together a bathroom with some nice new cabinets, you have come to the right place! HJM Cabinetry is the number one option in Washington for beautiful custom bathroom cabinets!
Call Us Today!
If you are on the lookout for a team with a lot of cabinetry experience for a project in Woodland, WA, it's time to get in touch with HJM Cabinetry. You can reach us at 360-605-0165 to get an estimate and some free consultation on your project. We design, build, and install top quality bathroom cabinets at excellent prices!