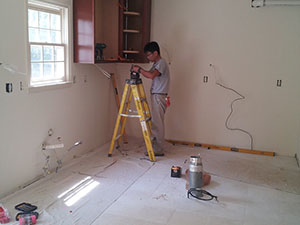 Your kitchen remodel should be fun, not stressful, and when you hire the professional contractors at HJM Cabinetry, we'll make sure it always is! We'll make sure your kitchen can work well for you once again, after all, these days, your kitchen can be so much more than just a kitchen. They've become our offices, our studies, our meeting rooms, our place to take a break; whatever you need your kitchen for, you can count on the crew at HJM Cabinetry to make it work the way you need. We're proud to bring our neighbors in Woodland, WA only the finest cabinetry services around! We also offer multi-tenant cabinetry options, so if you're looking for someone to redo the space in the townhomes you manage, we've got you covered! Reach out to us today at (360) 605 – 0165, we'll gladly provide you with a free quote for your next project!
Keep It Updated!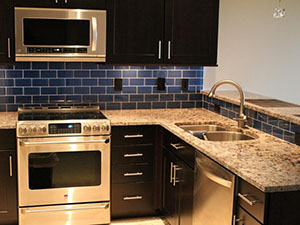 Kitchens are often a focal point of your home and we know that times, styles, and tastes change. We're here to help you have a kitchen that can help keep things running smoothly and we've got an outstanding design process that will allow you to see the changes you're looking to make before we even order materials for the job! With our custom design process, we can help you save time and money by avoiding the waste of excess materials and you can also make changes along the way so you can truly get the kitchen you've been dreaming of. Moving things around to better work for you is what we do, don't let yourself get overwhelmed when you're thinking of redoing your space, we're here to help!
Call Today
Don't let your kitchen remodel go off the tracks, hire HJM Cabinetry from the start and we know you won't be disappointed with the craftsmanship and customer service you receive from the moment you call on us. We're more than honored to be the team our neighbors in Woodland, WA continue to rely on, and we look forward to working with you to bring you the kitchen you've been envisioning! We're here to help bring your ideas to life, give us a call today at (360) 605 – 0165.