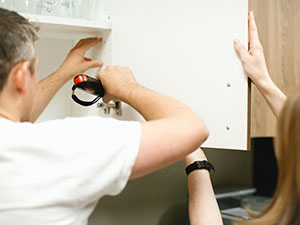 Looking to have those old, aging kitchen cabinets refreshed? HJM Cabinetry brings you stunning cabinetry services throughout the Woodland, WA area and we're here to help you have a kitchen you want to cook in once again! We get it, when a kitchen gets outdated, it can be tough to have it work properly for you. Whether you need a simple update or if you're looking to redo your entire kitchen, our team is here to help. Give us a call at (360) 605 – 0165, a free quote is just a phone call away!
Make It Yours!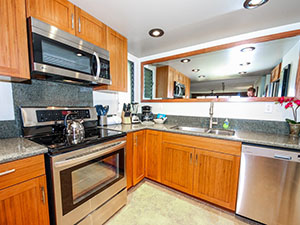 Customizing your kitchen should be fun and when you choose to work with our skilled craftsmen, we'll make sure it always is! Whether you're looking to just lighten and brighten up your kitchen or if you need to redo the layout of your cabinets and more in your kitchen, our contractors will make certain your space is exactly as you want and need. Your home's kitchen is a space that gets used often and many times, it has many uses! Make sure you have one that can work for you and help you keep things running smoothly, call our office today to get a quote on your next cabinetry project!
At HJM Cabinetry, we customize every project to perfectly fit your taste and needs and we've got a long list of options for you to choose from! Don't worry, we won't let that be overwhelming, we'll listen closely to what you're looking for and address all your style and color options as well as the different features we have for you to choose from. With so many uses, make sure your kitchen can do all of them well!
Reach Out Today
Whether you're looking for a team to perfectly install beautiful kitchen cabinets in your new home, or if you need your existing kitchen cabinets replaced, the team at HJM Cabinetry is ready to help more homeowners and property managers throughout Woodland, WA and the surrounding areas. We offer timely project completion on every job we work on, get the kitchen you want in no time! Reach out today at (360) 605 – 0165.