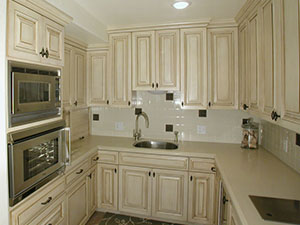 On the hunt for a team of trusted, professional contractors that can easily handle your custom cabinetry project? At HJM Cabinetry, we've been custom designing and building cabinets for our neighbors throughout Woodland, WA for years and we'll be here when you're ready to get those cabinets done beautifully! No matter the space, we're sure our long list of styles and colors will allow you to get the perfect cabinets you've been envisioning and with our incredible design process, you'll be able to see what your space will look like nearly finished before we even order the materials. Have fun designing your new cabinets and call on the team at HJM Cabinetry today at (360) 605 – 0165.
Know Your Options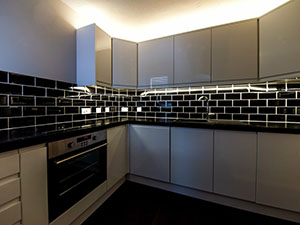 At HJM Cabinetry, we believe options are important anytime construction projects are in play and while we bring you an extensive list of custom cabinetry options, our knowledgeable craftsmen will make sure you're never overwhelmed by your choices! It doesn't matter if you have absolutely no idea what style you're looking for, or if you know exactly what style you're trying to match, we've got the options you need to get your space completed perfectly! From soft close options to keep those little hands a little safer to internal organization systems, you can truly choose what you're getting!
Skilled Contractors
We have worked hard to build a team of true professionals and we're proud to say any member of our team that comes out to work for you will be providing only the finest service in every way. With only high quality, trusted materials and our skilled contractors coming together, your cabinets are going to be so more much than you ever thought they could be!
Reach Out Today
Know your custom cabinets are truly custom when you hire the team at HJM Cabinetry. We continue to bring you the best and we'll never settle for less. If you're looking for new cabinets in your home or office in the Woodland, WA area, HJM Cabinetry is the trusted team to turn to. Reach out today at (360) 605 – 0165.