A pantry cabinet needs to be functional, but it should also look nice. Here at HJM Cabinetry, we focus on both of these attributes so that our clients are set up with their ideal pantry cabinets. We can customize your pantry cabinet to suit the needs of your home. If you are in Camas, WA, call us today at 360-605-0165 to find out about our process and prices!
Custom Cabinets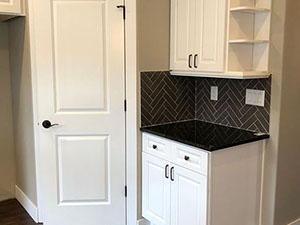 Some people know exactly what they want out of a cabinet, and all we need to do is design their vision and build it. Others have more of a general idea of what they want from their cabinets, but rely on us to use our best judgement for their design. Either way is fine with us! We'll always design and build cabinets of the highest quality with great materials and expert craftsmen.
One of the great things about choosing us for your pantry cabinets is that we have a nearly limitless combination of style options. This means that you can get as creative as you'd like while you browse through the options. Alternatively, you can let us know the general style you are going for, and we can bounce ideas off of you.
Why HJM Cabinetry?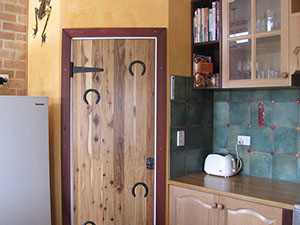 Getting custom cabinets is a big project and definitely a major investment. It makes sense to do some due diligence before hiring a team to trust with a job of this magnitude. HJM Cabinetry has been doing this for a long time, and in that time we've only managed to improve upon our reputation in the state of Washington!
Our company uses only the best materials because we want our work to last! However, despite our quality materials and flawless craftsmanship, we still manage to keep prices low. We look forward to making your dream pantry cabinet a reality!
Call Us Today!
Searching for a team you can trust to design, build, and install a custom pantry cabinet? If you are in Camas, WA, you can rely on the experts at HJM Cabinetry! We're ready to get you the pantry cabinet that works best for your home. For more info on our cabinetry services, you can reach our team today at 360-605-0165.