Need reliable craftsmen in Camas, WA that can handle a bathroom renovation? Reach out to the experts at HJM Cabinetry today at 360-605-0165. Our cost-effective renovations can leave your bathroom looking fully new again! We look forward to learning more about what you are looking for so that we can get you the bathroom you always wanted!
Why Renovate?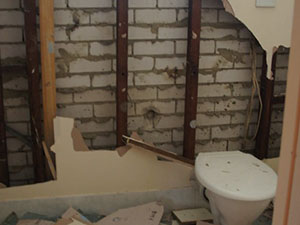 Renovating a bathroom is a whole lot easier and less costly than starting a new bathroom from scratch. However, with the team at HJM cabinetry, you may very well feel like you have a brand new bathroom once we are finished with the project! It's always good to mix things up every now and then, we can talk about the vision you have for your bathroom and see what we can do to make that happen.
Cabinetry Experts
Whether it's the bathroom or the kitchen, cabinets play a major role in the aesthetics and functionality of a room. With HJM Cabinetry, your cabinets will be designed to suit your very specific preferences. If you have a certain style that you are going for, or if you would like some type of special design that would make the cabinet suit your needs better, our experienced team can make it happen!
Experienced Craftsmen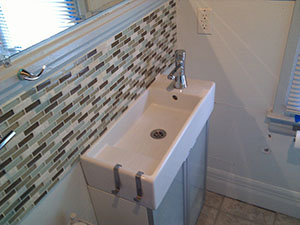 It takes a long time to master a trade. At HJM Cabinetry, our craftsmen have been gaining valuable experience for years. At this point, we are equipped to handle all types of cabinetry and renovation projects for the people of Washington!
You might have a pretty specific vision for your bathroom. At HJM Cabinetry, suiting the exact preferences of our clients is what we do! We will speak with you so that we are on the same page about what the final results should look like. From there, we'll do a bit of planning and soon begin the renovation project!
Call Us Today!
If you are looking for bathroom renovation experts, you have come to the right site! HJM Cabinetry is the number one choice for anyone in Camas, WA that is in need of a bathroom renovation. To get in touch with our professionals today, all you have to do is call us at 360-605-0165!