Cabinets can be a great touch to any kind of room, but in the kitchen, they are practically essential. If you want functional cabinets that suit your needs and also look great, choose HJM Cabinetry to custom build your kitchen cabinets! We're the top choice in Camas, WA. To learn more or to get an estimate on the project, reach out to us today at 360-605-0165.
Custom Cabinets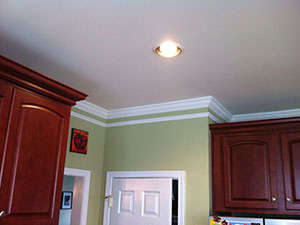 When it comes to your own home, you have the right to be very particular. Here at HJM Cabinetry, we can make your dream kitchen cabinets come to life! We'll tailor the cabinets to suit your exact preferences, and make them work well with the rest of the room.
Of course, cabinets aren't only about looks. With HJM Cabinetry, you can rest assured that your kitchen cabinets will be built to last. Our experienced craftsmen have worked for years developing their durable building solutions. We know how to design and craft cabinets so that they look great, work well, and last!
First Class Building Solutions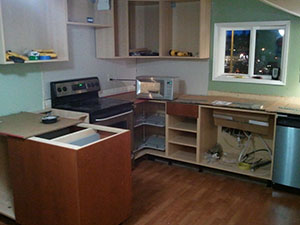 HJM Cabinetry has a team of professionally-trained craftsmen who utilize their many years of experience to deliver flawless results to the people of Washington. We are a team that likes to remain flexible in order to find ways to better help each client. With HJM Cabinetry, your new kitchen cabinets will become a valued addition to your home!
Why HJM Cabinetry?
Locating a company that you can trust with your vision isn't always easy. There are many things to consider, including prices, craftsmanship, and the speed at which the company can finish the project. With HJM Cabinetry, you'll get exceptional customer support and your new cabinets will be in the hands of our experienced craftsmen. Plus, we offer our high-quality cabinetry services at competitive prices! We make it easy every step of the way and will have your project done within a reasonable timeframe.
Call Us Today!
Looking for some new kitchen cabinets? HJM Cabinetry offers endless options to those in Camas, WA. If you would like to find out more about the process, give us a call at 360-605-0165. Our experienced craftsmen look forward to helping more people get the perfect kitchen cabinets!