The experienced team at HJM Cabinetry is ready to help more people in Camas, WA with any of their cabinetry needs. We are experts in cabinet installation and will have the job finished efficiently and affordably. To get an estimate on some new custom cabinets, call us today at 360-605-0165. We'll be able to get started on the project shortly after we speak with you on the phone!
Custom Building Solutions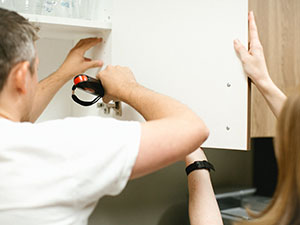 With the experienced craftsmen at HJM Cabinetry, all you have to do is describe what you would like for your home and they can take it from there. Our team customizes cabinets with precision and a great attention to detail. We'll work with you to design the cabinets that will fit perfectly in your kitchen or bathroom.
With HJM Cabinetry, there is plenty of room to get creative. When it comes to our cabinetry services, the options are endless. We can make cabinets in any sort of style and can design them to suit very specific needs. Our extensive list of style and design options means that you have room to get creative!
Seasoned Cabinetry Experts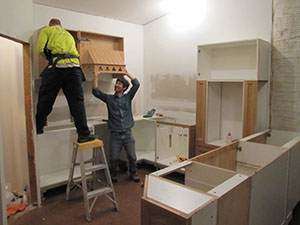 HJM Cabinetry is a company that is composed of a team of craftsmen who are dedicated to providing first-rate cabinetry services. We do everything from remodels to new construction! If you have a cabinetry project in mind, choose the experienced cabinetry experts at HJM Cabinetry!
Timely Services
You may need your cabinets installed by a specific time. If this is the case, we're happy to listen to your needs and preferences so that we can get the job done right. We're great at estimating how long a project will take, and can work to complete the job by the desired date. Plus, when you call us, we'll be by soon after to begin the initial steps towards getting you the perfect new cabinets.
Call Us Today!
It's not always easy finding a cabinetry company that will deliver flawless services at good prices. Luckily, the people of Camas, WA can turn to the team at HJM Cabinetry for exceptional project results. For beautiful, functional, and durable cabinets, call us today at 360-605-0165. We'll provide you with an estimate on new cabinet installation!