HJM Cabinetry is the leading cabinetry option for the people of Camas, WA. While we work in all sorts of rooms, the bathroom is one of our specialities. With a new bathroom remodel, you can feel like you have a brand new bathroom at a fraction of the cost. For an estimate on a flawless bathroom remodel, call us today at 360-605-0165.
Timely Project Completion
A lot of people need their home renovations finished within a specific timeframe. At HJM Cabinetry, we are excellent at estimating how long a project will take. Our craftsmen work efficiently to get projects done well and on time! Just let us know your needs and preferences and we will do all the we can to cater to them!
Experienced Craftsmen
The craftsmen at HJM Cabinetry continue to set the bar high for other cabinetry experts in the state of Washington. The experienced team members at HJM Cabinetry have shown that their work is top quality. This is a big reason why HJM Cabinetry has earned the trust of many. A lot of our new customers are connected to us via word-of-mouth recommendations from former customers, which is always a good sign!
Bathroom Remodel Experts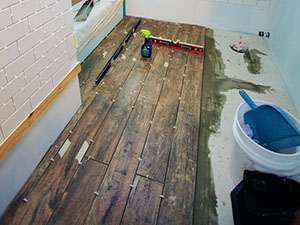 As a cabinetry company, we are hired to work on bathrooms regularly. We have an extensive track record of high-quality bathroom remodels and can make whatever you have in mind for your bathroom become a reality! Our team is focussed on delivering great products and project results at low prices!
Other Services
At HJM Cabinetry, we do a lot more than remodels. When it comes to cabinets, our craftsmen can do it all. This includes new construction and designing custom cabinets to suit your exact preferences. With our custom building solutions, we will help you get the ideal cabinets for your home.
Call Us Today!
Looking to have a team remodel your bathroom? If you are in Camas, WA, HJM Cabinetry is the best option. We have a great track record and will make your bathroom exactly how you envision it. For a top quality bathroom remodel, call us at 360-605-0165 and we can give you an estimate after learning more about the project.