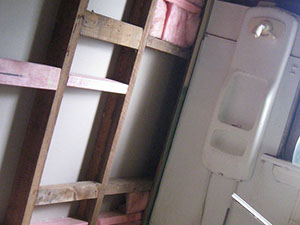 Thinking about having a bathroom renovation completed in your home in Washougal, WA or the surrounding areas? You'll be able to rest easy when you hire the professional craftsmen at HJM Cabinetry knowing you've hired a team that truly cares about the end results. We tackle every job with our customer's needs at the front, after all, we're here to work for you. Our contractors will listen to your wants and needs and make sure your space gets renovated exactly as you've been envisioning. With the unknowns of the world, there's never been a better time to make your home your own and at HJM Cabinetry, we look forward to working with you to customize your spaces beautifully. Reach out to our team today at (360) 605 – 0165 and we'll get things started right away!
Keep It Fun!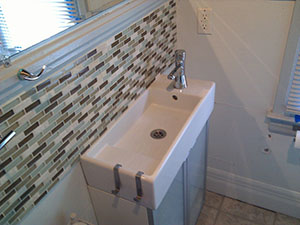 At HJM Cabinetry, we know construction projects and dealing with contractors isn't many peoples idea of "fun", and we have worked hard to change that perspective. Customizing your home to fit you and your family should be fun and enjoyable and we'll work to make sure it's that and more! With our hassle-free services and our skilled contractors, we're sure your project will be done to your liking from the moment you call on us. We've been in the business for years and when we provide you with a timeline for your project to be finished, you can be sure it will happen. We finish every job in a timely manner, while also ensuring it's done perfectly. With our long list of style and color options, we also have an extensive list of customizations that will help you get the space you need! Hire the contractors that will keep it simple, we're just a phone call away and we're ready to help!
Call Today
Don't let a bathroom renovation project overwhelm you! Work with a crew that will work for you. At HJM Cabinetry, your needs and wants will always come first, after all, it's your project and your home! For those in Washougal, WA, HJM Cabinetry does it all and we'll make sure your home is taken care of when we're working in it. Give us a call at (360) 605 – 0165.