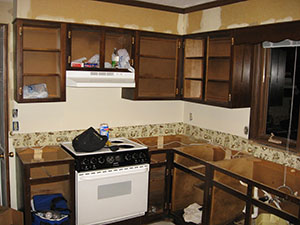 Your kitchen remodel should be a fun project and when you call on the team of professional craftsmen at HJM Cabinetry, you can rest easy knowing it will be. We work to make things simple from the moment you call, and we offer unmatched craftsmanship and quality that will leave you thrilled with your new space! Whether you're looking to completely redo the layout and design of your kitchen or if you're looking for more of a facelift and just want to update the cabinets and appliances, we've got you covered. We handle projects of all sizes and we'll make sure your kitchen remodel is done exactly as you've been envisioning. For quality in every way, reach out to the team at HJM Cabinetry today at (360) 605 – 0165.
Transform Your Space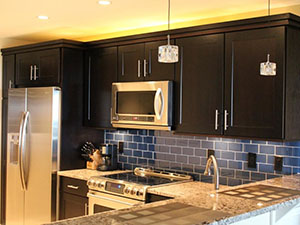 When you're ready for a change in your home, we'll be here to help you transform your space into one that works perfectly for you. When you improve the function of your home's spaces, you can help simplify your routine. The kitchen is a main space in your home that tends to be a catch all for everything and when you have the right cabinets, counters, and storage space, it doesn't have to look like an explosion every time you come home with groceries, mail, etc. At HJM Cabinetry, we're here to help make your home work perfectly for you, whatever your remodel ideas are, we're here to listen and help bring them to life with our superior design services. Whatever the space, we've got the solutions you need, and we look forward to working with you! It doesn't matter if you have a detailed plan of what you're looking for or if you just know you want a change, our team is ready to help with it all.
Call Today!
Whatever your kitchen remodel plans are, you can count on the team at HJM Cabinetry to help you bring them to fruition properly. We love helping our customers make their homes their own and our beautiful craftsmanship is sure to put a smile on your face. We bring quality in every way to homeowners throughout Washougal, WA, call today at (360) 605 – 0165 for a job done right.