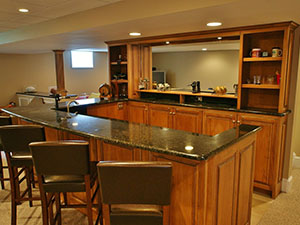 Custom cabinets are an ideal option for any space in your home. From kid's bedrooms to laundry rooms, the team of professional craftsmen at HJM Cabinetry are ready to design, build, and install your new custom cabinets flawlessly. Whether you need custom cabinets installed in your newly constructed home, or if you're renovating your current home, we've got you covered with our wide array of cabinetry options and services. No matter the space, we'll help you get the cabinets designed perfectly and we look forward to helping you improve your space! Keep things organized while keeping them beautiful, call our team today at (360) 605 – 0165 and get a free quote on your next custom cabinetry project in Washougal, WA or the surrounding areas.
Awkward Space? No problem!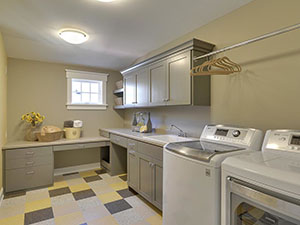 It doesn't matter what space you're looking at for custom cabinets, we'll get them fit perfectly. We specialize in spaces of all sizes and shapes, even those awkward under the stair spots! At HJM Cabinetry, we work to exceed your expectations in every way anytime you call on us and we're sure our incredible design services will help you love the creation of your new cabinets. We work to keep your project stress free from the moment you call, making your space yours shouldn't be a hassle and with HJM Cabinetry, it won't be! Get the space you've been dreaming of and know you're getting the best of it all when you choose to work with us. From reorganizing a space to designing new, we do it all with ease and we'll make sure your home is ready to work for you and keep your life running smoothly!
Reach Out Today
Don't trust your custom cabinetry project to just anyone. Know you're getting superior results with the professionals at HJM Cabinetry. We bring homeowners throughout Washougal, WA custom cabinetry options and we'll make sure your new custom cabinets are done perfectly every step of the way. From closets to living rooms, we're sure we've got the cabinets you need today, no matter the space! It doesn't matter if you don't know exactly what you want, our experts will listen closely to your needs and work with you to get things done perfectly. Reach out today at (360) 605 – 0165.