Looking to add that linen closet to your bathroom to keep your items accessible yet hidden? Sometimes it seems that no matter how often you clean and declutter your bathroom counter, the stuff just finds its way back. At HJM Cabinetry, we help homeowners reclaim their spaces with our incredible remodel and renovation services. A bathroom remodel doesn't need to be a stressor, we'll work with you from the moment you call to ensure you get the space you've been dreaming of without it having to deal with the hassles construction tends to bring. At HJM Cabinetry, we deliver only the highest quality in every way on every bathroom remodel we work on and we'll make sure things are completed quickly, yet flawlessly. We'll help you figure out a system that will work well for you, call today at (360) 605 – 0165 for cabinetry and remodel services you can rely on in Washougal, WA.
Built-In Style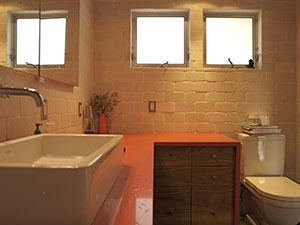 Keeping things organized never looked so good. With HJM Cabinetry, we deliver built-in style that will match your home perfectly. Our design services will help ensure your space is done right and our craftsmen will make sure your bathroom remodel is done to fit the rest of your home's style flawlessly. We hear it from our customers pretty regularly, they often put off a remodel because they're afraid they'll then have to redo other spaces to match their newly renovated space. That won't have to be a concern when you call on us. We'll get your new space to work with your home, not the other way around. Our team listens to you, it's that simple, that's how we keep exceeding expectations on every job we work on, and we'll continue to put your needs first when you call on us.
Reach Out Today
Sure, your bathroom was the perfect space for your family a decade ago, but we all know, kids grow and needs change. When the time comes for your space to need a change too, we'll be here to help make it easy. Homeowners in Washougal, WA continue to call the professional craftsmen at HJM Cabinetry whenever they need a bathroom remodel, new cabinet installation, or any other renovation or cabinetry assistance in the area. Reach out today at (360) 605 – 0165.