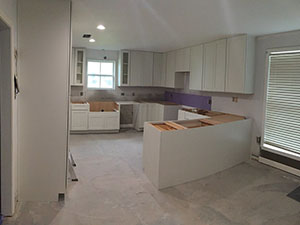 Have you been searching for a team of professionals you can trust to handle your cabinet installation flawlessly? At HJM Cabinetry, we've got a team full of skilled and professional craftsmen that are committed to providing only the finest work around and we'll make sure your new cabinets are exactly what you've been looking for. We design, build, and install quality cabinetry options throughout Washougal, WA and the surrounding areas and we'll help transform your space today! Know your cabinet installation is being handled appropriately every step of the way, reach out to our team today at (360) 605 – 0165.
Smart Cabinetry
What? We know, with all the tech savvy items in today's world, hearing "smart cabinetry" can often have you thinking our cabinets are robotic. Not quite, when we say "smart cabinetry", we mean we can help make your cabinets work for you. Cabinets bring you function and storage that can help keep your daily routine simple and organized. At HJM Cabinetry, we'll make sure your new cabinets are fit for you and your home and space while making sure the look of your cabinets will leave you stunned. We'll bring it all together with our beautiful cabinets and we'll make sure you get the storage space you need and more.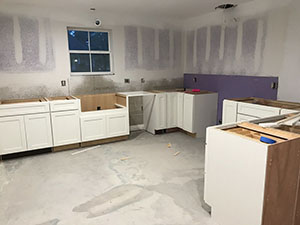 With a great list of features for your new cabinets, you'll be able to keep your space free of clutter. Our available cabinet features include:
Soft close options
Handles and pull options
Framed or frameless styles
Internal organization systems
And more!
Get more from your cabinets with the team at HJM Cabinetry, we're proud to offer our customers incredible options when it comes to their new cabinets and we'll make sure your space is exactly what you've been envisioning. Work with a team that cares, call HJM Cabinetry anytime!
Call Today
When you need a team you can rely on for a flawless cabinet installation around the Washougal, WA area, HJM Cabinetry is the one to call. Our dedicated professionals will bring you quality in every way and make sure your new cabinets are done just the way you want and need. We'll help you make your home yours, whether it's new construction or a renovation on your current home, your new cabinets will help complete it all! Call today at (360) 605 – 0165.