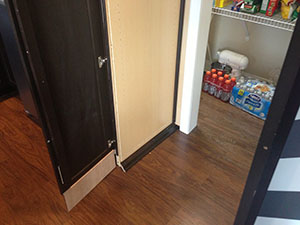 How often do you come home from the grocery store and must rearrange the cabinets or pantry to fit everything in? It seems like it's a never-ending battle! At HJM Cabinetry, we design, build, and install custom pantry cabinets to help alleviate the constant grocery storage struggle. We will help you design a pantry cabinet that will fit your wants and needs perfectly, and we'll make sure it matches the style of your home exactly right. Don't waste food just because you can't see it stacked behind the other groceries, keep things organized and know what you have. Call HJM Cabinetry for stunning cabinetry services in Ridgefield, WA and the surrounding areas. We're here to help, give us a call today at (360) 605 – 0165.
Fit Your Taste
At HJM Cabinetry, our professional craftsmen will work with you to ensure your new cabinet fits your taste perfectly. Our available style options include: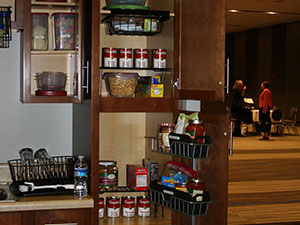 Modern
Traditional
Contemporary
Rustic
Country
Craftsmen
And more!
With a wide array of color options and a long list of available features, you can truly customize your new cabinets to work perfectly for you. With our unmatched design services, we'll work closely with you to get you what you've been envisioning, and our process allows you to see close to the final product before we even begin building your cabinets. If you're ready to get things started with your next cabinetry project, call our team today!
Here to Help
It's ok if you don't know what style you're looking for! If all you know is you want more storage space, our creative craftsmen will listen to your wants and needs and get your design completed right away. Every step of the way, we're here to exceed your expectations and make your dreams a reality.
Reach Out Today
When you need a new pantry cabinet installed in your home, HJM Cabinetry is the team to call. With professional craftsmen that deliver only the highest quality service in every way, we're sure you'll love the look and layout of your new space. We deliver beautiful results on every job we work on in the Ridgefield, WA area. Reach out today at (360) 605 – 0165.