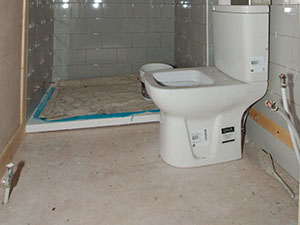 Construction projects can be a hassle, it's just a thing they're known for. At HJM Cabinetry, we work to make your renovation project, no matter the kind, as simple and fun as possible. Whether it's a bathroom renovation, addition, or any other home construction project, our team is here to help make sure you get things finished perfectly with a gorgeous set of cabinets that help bring it all together. The right cabinets help keep things clean and organized and in a bathroom or kitchen, this is ideal! We even have internal organization systems that offer you the ultimate storage space! If you're ready to get your bathroom renovation completed the right way, call HJM Cabinetry today for an incredible construction experience in Ridgefield, WA, we're available at (360) 605 – 0165.
Why Choose Us?
At HJM Cabinetry, we know what it takes to be different and in the world of construction, different can be a great thing. We're grateful to be the company your neighbors continue to rely on, and we know our exceptional customer service and craftsmanship keeps our customers happy from the moment they call. While we will never rush a job, we do complete every project in a timely manner and our knowledgeable, experienced craftsmen will give you a detailed and accurate estimate before we begin. Delivering courteous, professional, and prompt services is our goal on every job we work on and exceeding your expectations is what we strive for every time.
If you ever have a question or concern, it will be addressed immediately and with our constant, open communication, you will always be in the know with your project! We're here to bring your visions to life and because it's your project, you should be more than pleased every phase of the process. Work with a company that will keep your ideas and satisfaction at the forefront, call HJM Cabinetry today!
Reach Out Today
Don't let that bathroom renovation project overwhelm you! At HJM Cabinetry, we're ready to assist you with the cabinetry design process so that you can complete the project exactly as you were hoping. With a wide array of styles, colors, and customizations, we know you'll love your new cabinets as much as we do! For service in the Ridgefield, WA area, reach out today at (360) 605 – 0165.