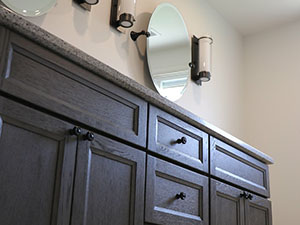 It doesn't matter where it is, if there is counter space in the area, it seems to be a magnet for clutter. At HJM Cabinetry, we work to help you keep your spaces clutter free and organized with our stunning cabinetry services! Whether you need bathroom cabinets designed or if you're looking to add more storage space in your closet, we'll create your cabinets seamlessly for your space. With custom features such as organization systems and more, we're sure we can help you keep things clean and organized no matter the area! If you need help with a cabinetry project in Ridgefield, WA or the surrounding areas, reach out to our team today at (360) 605 – 0165.
Complete Your Space Perfectly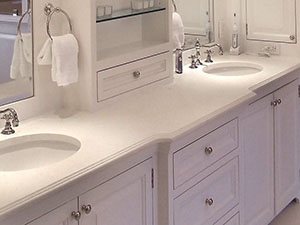 Custom cabinets can truly help complete your space perfectly and with HJM Cabinetry, you can rest easy knowing you are always getting cabinets that are built according to the highest standards and with only trusted, dependable materials. We're all about quality and we do the research to make sure we're bringing you the best of it all anytime you choose to work with us. If you have ideas for that bathroom remodel but you need a little help figuring out the design or layout, you can be sure our creative craftsmen are ready to help! We'll help bring your ideas to life and make sure your space is done exactly as you've been envisioning.
Endless Possibilities
When you call on HJM Cabinetry for your next project, you'll be able to enjoy every step of the process. We have fun helping our customers choose from the nearly endless possibilities when it comes to customizing their new cabinets. From soft close options to various decorative finishes and more, your new cabinets will be everything you've been imagining!
Call Today
When it's time to redo those bathroom cabinets or add new ones, you can trust in the team of professional craftsmen at HJM Cabinetry. We've been delivering quality to homeowners in Ridgefield, WA for years and we look forward to the opportunity to work with you. Give us a call today at (360) 605 – 0165.