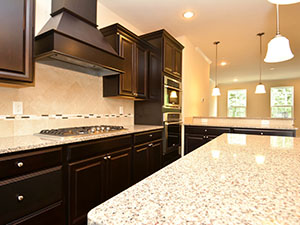 Kitchen cabinets tend to be an afterthought when looking at buying or building a house, but with the kitchen being such a central spot in your home, it's great knowing you've got a layout that will fit your needs and lifestyle perfectly. Whether you're looking to redesign or start from scratch, the skilled craftsmen at HJM Cabinetry are ready to help and we'll get things designed just the way you've been dreaming of! For all your cabinetry needs in Ridgefield, WA and the surrounding areas, call the experts at HJM Cabinetry today at (360) 605 – 0165.
Customize Your Cabinets
At HJM Cabinetry, we completely customize each cabinetry project to our customer's unique tastes to ensure every job is done just the way you were hoping. From the style, the colors, and the many different options for features, we're sure your new cabinets will be exactly what you were wanting! Looking to add that pantry to make your grocery trips a breeze? We can do that too! Our team of craftsmen is here to serve you and we will listen closely to your wants and needs and make sure your design mirrors that perfectly.
Trust Us for Perfection
When you trust your cabinetry project to us, you can rest easy knowing we never settle for anything less than perfection on every job we work on. We know your space is important and we're here to help make sure it's how you want it. From the moment you call on us, we'll work closely with you to get everything designed just right and once you approve the design, we'll get to work on the flawless installation! We're ready to get your project started, call us today!
Reach Out Today
When you're ready to make a change with your home's existing kitchen cabinets, the team at HJM Cabinetry is here to assist. We help homeowners throughout the Ridgefield, WA area complete the kitchen of their dreams with our superior cabinetry services and our skilled craftsmen deliver results that are second to none. We're honored to be the team your neighbors call on and we offer our services throughout the great state of Washington. Reach out today at (360) 605 – 0165 for your next project quote!