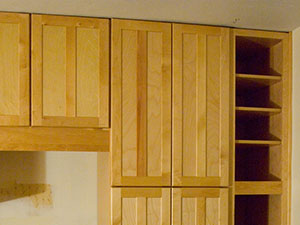 How many times do you rearrange your pantry each year? It's never ending, and it seems like there will never be enough space no matter how you store items. At HJM Cabinetry, we work to help our customers get the most from their space and in a housing market like the one we're in now, space is valuable. An updated pantry cabinet can give you the organization you've been looking for and we'll work with you to make sure it's designed perfectly for your needs. Having a cabinet you can trust is ideal in our climate here in Vancouver, WA, even a solid cabinet can really help keep moisture out and keep your food fresh longer. No matter the size you have to work with, we can get a cabinet designed that will work well for you. It doesn't matter if you have it all planned out already or if you want us to do the designing, we're here to help with whatever your cabinetry needs are. Give us a call today at (360) 605 – 0165.
We'll Fit Your Style
It doesn't matter if you're looking to renovate your old pantry area or if you have a new kitchen that you'd like to customize perfectly for your needs, we've got the options you need to ensure we can fit your style well. Our style options include: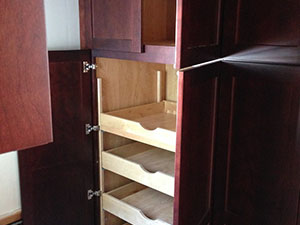 Modern
Traditional
Contemporary
Rustic
Shaker
Country
Craftsman
With a long list of color options and features, we know you'll love your new space when we're finished with it! We're here to make your space work for you, whether it's new or old, and our design process will help you see the project before it's even started. Don't let your ideas go by the wayside, reach out today and we'll make sure they come to life!
Call Today
We provide a place for everything, and everything in its place. You no longer have to play Tetris to fit items into your pantry. Don't let something that can be fixed bother you any longer! At HJM Cabinetry, we offer homeowners throughout Vancouver, WA with a long list of cabinetry options that will help you get the most from your space. Call our team today at (360) 605 – 0165.