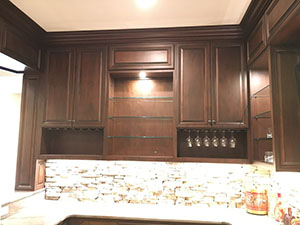 When you need cabinet contractors you can trust to get things done right every step of the way, turn to the craftsmen at HJM Cabinetry for any of your cabinetry needs in Vancouver, WA or the surrounding areas. We're proud to be the contractors you can rely on for any of your cabinetry ideas or projects. With our design team, we'll bring your ideas to life and make sure your space becomes what you've been dreaming of! Cabinets help to finish areas nicely, no matter where you're looking at having cabinets installed, we'll make sure they fit your space perfectly! Whether you're looking to replace your existing cabinets or if you need new cabinets installed in a new construction project, our team of professionals will get things done right. Give us a call today at (360) 605 – 0165, we'll be happy to provide you with a free quote for your next cabinetry project.
Endless Possibilities
When you choose to work with HJM Cabinetry, you will be able to customize your cabinets in every way. We know how important it is to make things your own and your varieties and options are almost endless with us! No matter where you're looking to install new cabinets, we've got you covered. We install cabinets in many areas including: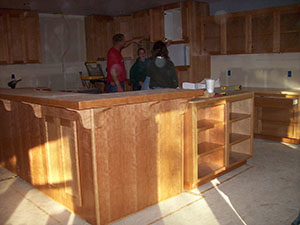 Kitchens
Dining Rooms
Bathrooms
Laundry Rooms
Mudrooms
Entryways
Entertainment Centers
Bars
Home Offices
Closets
Storage Areas
And more!
Whatever look you're going for, we'll help you find it. It doesn't matter if you have the entire look mapped out or if you want us to do the designing for you, we're sure you'll love your new cabinets! We're here to help every step of the way, when you have questions about space, materials, or any other cabinetry questions, we're just a phone call away and we look forward to the opportunity to work with you!
Reach Out Today
When you have a cabinetry project in mind, trust your ideas to the team at HJM Cabinetry. We are proud to deliver top of the line cabinetry services throughout Vancouver, WA and we're thrilled to be the cabinet contractors your neighbors continue to call on. From rustic to modern, we've got the style that will fit your needs and space perfectly. Reach out today at (360) 605 – 0165.