Cabinets are a key part to many rooms in a home or building. Not only do exceptional cabinets improve the aesthetics of a room, but they also serve an important function. Here at HJM Cabinetry, we recognize that every client is different. Your space is unique and you should have cabinets that best suit that space. For beautiful custom cabinets in Vancouver, WA, give us a call today at 360-605-0165.
Endless Options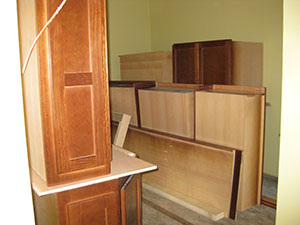 With HJM Cabinetry, you'll soon realize that getting new cabinets is fun and easy. We have nearly limitless combinations of design options. Choose from different materials, colors, knobs, and much more. After we speak with you, we'll begin the design process which is the first step towards making your dream cabinets a reality.
If you are unsure about what type of cabinets would best suit both the style of your space and the practical uses that you have in mind, no problem. Simply ask HJM Cabinetry for expert consultation. We'll brainstorm with you on possible design ideas until we come up with the perfect product. Designing, building, and installing the top custom cabinets around is what we do!
Experienced Craftsmen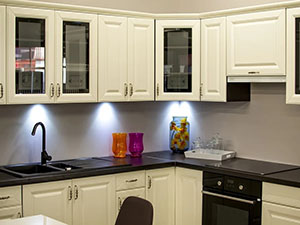 Our experienced craftsmen are largely responsible for the excellent reputation that HJM Cabinetry has earned in the state of Washington. We're known for getting projects done right and within the expected timeframe. Clients can always rely on our team for superb communication, first class craftsmanship, and great prices!
Choosing the wrong cabinetry company for your custom cabinets can lead you down an expensive and disappointing road. Your cabinets will only be as good as the company that you hire. The team members at HJM Cabinetry take a lot of pride in their work. We're never satisfied with anything less than complete customer satisfaction!
Call Us Today!
Ready for some new custom cabinets? HJM Cabinetry makes it a smooth process for those in Vancouver, WA. Feel free to come to us for a free quote on the project. For more information on how we can help, give our team a call today at 360-605-0165. We look forward to making more   superior quality custom cabinets for new clients across the state!