The kitchen is one of the most important parts of the house in terms of aesthetics. Beautiful and practical kitchen cabinets can go a long way towards improving a kitchen. HJM Cabinetry sets a high standard for other cabinetry companies in Vancouver, WA. We'll work with you to ensure that you receive the exact kitchen cabinets that you have in mind. Give us a call at 360-605-0165 to learn more about our services.
Choose Your Design!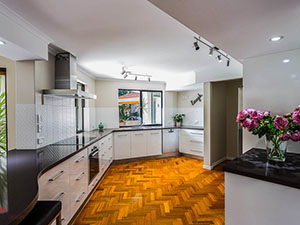 With HJM Cabinetry, you'll have a variety of options for your kitchen cabinets. Our design professionals know what style of kitchen cabinets would suit your specific space. From the material down to the type of knob or pull, you'll have a full list of options to choose from. Our goal is to provide you with kitchen cabinets that you and your guests will admire for years to come.
After we have seen the full layout of your space, we'll send the blueprint to our manufacturing partners so that they can build your ideal commercial cabinets. Once these cabinets have been built by industry leading cabinet manufacturers, you'll have beautiful and durable cabinets installed into your space. During installation, we work hard to get the job done flawlessly and in a timely manner!
Why HJM Cabinetry?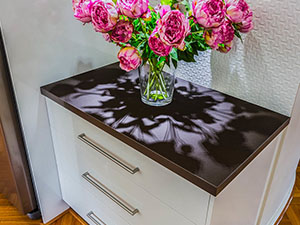 HJM Cabinetry makes getting new kitchen cabinets fun, easy, and affordable. Our customer service is first class and our experienced team always strives for complete client satisfaction. It's our goal and pleasure to help people improve their kitchen space with superior quality kitchen cabinets!
To learn more about our services or our high-end products, please do not hesitate to ask. When you are set to go, we'll get out to you quickly so that your new kitchen cabinets can soon be safely installed. We offer quality cabinetry options to those throughout the great state of Washington!
Call Us Today!
The team at HJM Cabinetry looks forward to assisting more clients in Vancouver, WA! If you have any questions about our services, reach out to us today at 360-605-0165. We can talk kitchen cabinets and give you an idea of the design options, pricing, and much more!