HJM Cabinetry offers a variety of remodeling services to the people of Vancouver, WA. If you are looking for a reliable company to take care of a bathroom remodel, look no further. We'll take your home to a new level at an excellent price. To find out more about how we can help, give us a call today at 360-605-0165.
Custom Building Experts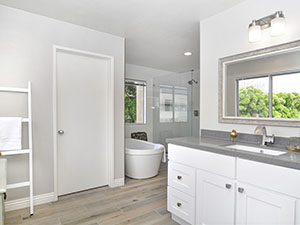 The team at HJM Cabinetry works hard to get clients exactly what they are looking for, down to every last detail. We offer a variety of options on materials, colors, and styles. Our goal is to improve the aesthetics and practicality of our customers' homes and buildings. You can take a look at our photo gallery to see the kinds of things that you can expect from our talented team!
Great Prices
Of course, the overall cost of each project is something that every client takes into consideration. With HJM Cabinetry, you'll receive first class services at competitive prices. We continue to set the bar high for other cabinetry companies in the state of Washington!
Experienced Remodelers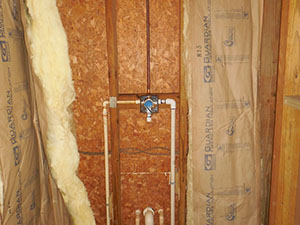 The craftsmen at HJM Cabinetry have experience remodeling all types of rooms. We're very familiar with bathroom remodels and work closely with clients to ensure flawless results. If there is something you would like to change about your home or property, you can always rely on the team at HJM Cabinetry.
Making Your Vision A Reality!
HJM Cabinetry makes your dream home or building possible. If you have a particular vision for your space, our team will bring that vision to life. With HJM Cabinetry, you can expect phenomenal customer service and timely project completion. Our careful approach to the design, build, and installation processes makes for exceptional final results!
Call Us Today!
Are you searching for a company that you can trust for a bathroom remodel? HJM Cabinetry is the top option for those in Vancouver, WA. To find out more about our services, call us today at 360-605-0165. We can come by soon after you call to take a look at the space and begin speaking with you about the project you have in mind.