Locating a company that you can depend on for custom cabinets can be challenging. Luckily, the people of La Center, WA can go with HJM Cabinetry! If you would like to get an estimate on new custom cabinets, call us today at 360-605-0165. We'll listen to your preferences and ideas to get you the perfect cabinets for your space.
Experienced Craftsmen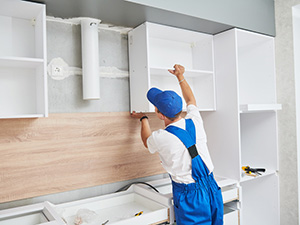 The crew at HJM Cabinetry is capable of designing and building any kind of cabinet for your home or building. When you have a vision for some new custom cabinets, give us a call. Our crew will work with you to sort out the right choices for your new cabinets. Our craftsmen are proficient in every aspect of the process, from the design all the way to the installation!
Any Style!
HJM Cabinetry has an excellent track record when it comes to designing and delivering custom cabinets for the people of Washington. No matter the style of your room, we can get you cabinets that suit that style. This includes modern, traditional, rustic, and more! Just check out some of the photos of our products on our website to see what our team is capable of!
Why HJM Cabinetry?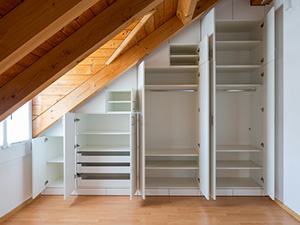 You may find that there are a decent number of choices when it comes time to choose a cabinetry company. However, very few cabinetry companies can compete with the prices, customer support, and prices that we offer here at HJM Cabinetry. If you are looking for high-quality and cost-effective cabinetry experts, give us a call!
The cabinets that we design and install do not only look nice — they are also practical and are built to last! We're the top option for high-quality custom cabinets in the state of Washington. You can always depend on HJM Cabinetry for first class craftsmanship and top-quality customer service.
Call Us Today!
Some new custom cabinets can really help tie together a space. The custom cabinets that we design and build at HJM Cabinetry are beautiful, durable, and affordable. For true cabinetry experts for a project in La Center, WA, call us today at 360-605-0165. We have plenty of styles, colors, and features to choose from!